MLA professional locksmiths do more than just locks and keys, and offer a large number of different  services in other areas of property security such as: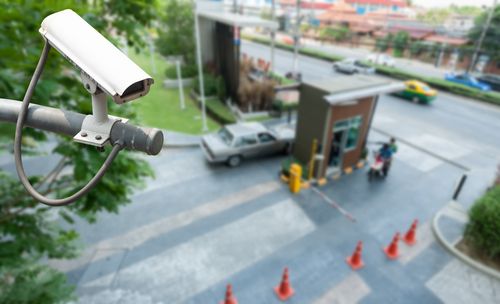 Electronic Access Control
Electronic access control systems monitor and control who enters the building as well as monitoring who in and where people are.
Master Key Systems
Master key systems take away the hassle of carrying around several keys for all your business locks. You can specify which keys open which door.
Security Grilles
Security Bar or Grill can be fitted on any door or window and add extra protection if anyone attempts to break in.
Security Gates
Security Gates are similar to security grilles but can and can be fitted on any door or window. The difference is the gates can be opened and closed upon entering and leaving the building. The gates can be opened manually by a key or automatically.
Security Shutters
Security shutters are good for keeping your building protected and can be fit on any window or door. Will usually come with a fob so teh shutter can be opened and closed.
CCTV
Supply and Installation of any CCTV Cameras can be provided by some MLA Licensed Locksmiths.
Fire Doors
Fire doors can be fitted by an MLA locksmith to secure the safety of your building.
Closers/Openers
Door Door Closers and openers  are a great way to ensure that your doors close properly and are secure without you physically so your business is protected if you forget to close a door. These are also crucial in the corret functioning of four doors as the two come hand in hand.
Alarms
Door Burglar Alarms are a significant deterrent when it comes to Business security especially when you're not at the premises.