If you are thinking about changing or replacing door or window locks on your home or business premises than a licensed locksmith will be able to assist you in fitting a replacement.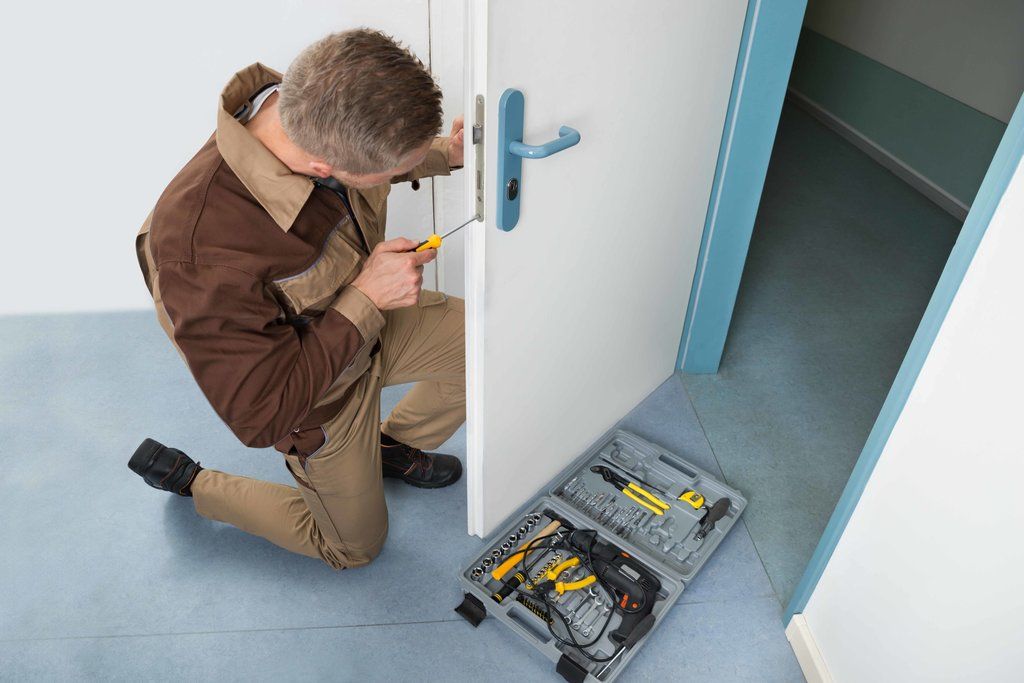 If you have just moved in a new home, the first thing you should do is change your door locks. You may also want to upgrade your locks to comply with insurance standards or need to replace the locks due to damage.
Changing and Replacing Door Locks
A locksmith will be able to help replace your homes locks, the most common reasons a new locks will need to be fitted range from the following:
Moved into a new home or changed business address and need to retain key authority
Locks require upgrading for insurance reasons
Lost key or someone has a key that should not
Lock is in need of repair or worn
What Type of Lock Do I Want To Replace or Change?
The most common lock types usually found on residential/commercial properties are the below three types of door locks:
Nightlatch
A Nightlatch lock is a spring lock that can be opened from the inside by engaging the lever set or knob from the inside or from the outside by key. The night latch is mounted onto the surface of the door as opposed to being mortised into the edge of it and holds the door closed with a latch which can often be deadlocked into position.
The latch's screw prevents the cam on the mortise cylinder from turning far enough to allow the key to be released from the core (or plug) while the handle is locked and doesn't affect the lock actuator, only the cam on the mortise housing.
The primary latch in a night latch has a rounded leading edge and is spring loaded, and can be withdrawn into the casing as you turn the inside knob to allow you to open the door. These locks always need a key to unlock them from the outside.
Leading manufacturers of Nightlatch locks:
Mortice style lock
A mortise lock (mortice lock in British English) is a lock that requires a pocket—the mortise—to be cut into the door or piece of furniture into which the lock is to be fitted.
Leading manufacturers of Mortice locks:
Union (formally Chubb)
Yale
Era
Asec
Securefast Euro Lock Cylinder
This type of lock is extremely popular and found on many different types of doors and security applications, including; PVCu doors, aluminium shop front doors, timber multipoint door locks, apartment doors, key switches that operate roller shutters on business premises.
Euro locks come in an array of sizes and security levels and different finishes to suit application and hardware fitted or required.
Leading manufacturers of Euro locks:
Era
Yale
Asec
Evva
Union
Mul-T-Lock
Avocet/ABS
Brisant
Federal
Can I Fit The Lock Myself?
Fitting and changing any type of lock yourself is a risky thing to do, especially as you could inadvertently be putting your property at risk of burglary if you fit the wrong lock or fit the right lock incorrectly.
Lock Standards
EN1303, BS3621, BS8621, BS10621, TS0071 & 3 star, Kitemark, PAS3621, SS312 Diamond
Incorrectly Fitted Lock Can Lead to Lock Snapping
Fitting a Euro Cylinder incorrectly can lead to your lock being vulnerable to 'lock snapping'. It is recommend finding out which is the most secure lock cylinder in order to prevent becoming a victim of this crime.
We also have emergency locksmiths if you need your lock fixing FAST.
To find your local locksmith click here