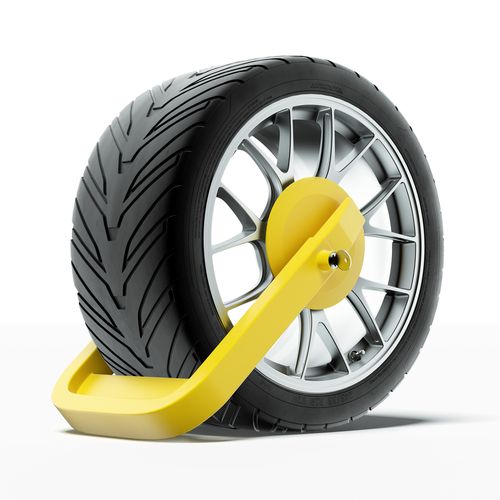 Most of us accept the need to maintain our caravan or motorhome to obtain the maximum benefit from it but sometimes security is neglected as being unessential, until it's too late.
There is always a risk of theft and thieves will see an opportunity whether your caravan, motorhome or trailer is worth £25,000 or £1,000.
Much of the following advice is directed at caravans but some is applicable to trailers and motorhomes, with mention of some products applicable to particular units.
Products to deter the thief
There are hundreds of caravan security devices on the market, with some being better than others. As with most things you generally get what you pay for, but independent testing is often the best way to check the capability of security equipment.
Sold Secure is an independent organisation, carrying out testing on a wide range of security devices, including those for caravans.
You may also see Thatcham approved products and those accredited by European bodies such as TUV and SCM. The Sold Secure logo will be seen on many security products sold in the UK with gold, silver and bronze ratings. Wheel locks can obtain a diamond rating.
It is important to understand that no product can guarantee a unit will not be stolen.
The aim is to deter a thief who prefers easier pickings or to slow down the more determined thief, or the one with a good toolbox containing large lever bars and disc cutters. Fitting more than one security measure should slow down a thief more than simply using one.
When looking at mechanical security devices remember there are at least two things to consider – the strength of the material it is made of and the lock. A wheel clamp made of thick high-grade steel is worthless if secured by a cheap lock that can be defeated in a minute.
You will also need to consider the requirement of your insurance company. Often policies will require a minimum of a hitchlock and wheel clamp to be fitted to a caravan for standard cover, but will give discounts if higher grade measures like an approved wheel lock or tracker device is fitted.
Don't forget to make sure the thief knows the device is fitted so brightly coloured devices or stickers in the window help, though some tracker devices depend on being hidden and unknown to the thie
More tips for securing your caravan
Deter the opportunist thief by using relatively inexpensive products
Consider the best security devices available – Talk to your local locksmith for advice – to reduce the risks of your unit being stolen and also reduce your insurance premiums
Consider means to help recovery of your unit if it is stolen
Deter thefts of property from your unit with simple devices
Thieves don't only steal when your unit is stored, it's vulnerable at all times even when just stopping for a cup of tea or to stretch your legs at a motorway service station. So you need to consider a range of measures to protect your property at all times
To find your local locksmith click here