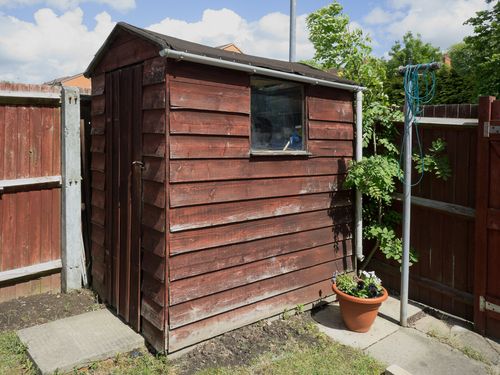 Here are some great tips for keeping your shed safe and sound!
Use the best security products to lock your property.
The robust Shed Alarm Kit from Kasp, is a 4pc kit which consists of a PIR sensor which senses movement and provides round the clock protection, a remote ultra loud 130db alarm which can be positioned inside the home, a hardened steel Kasp 160 series disc padlock and hasp. Ideal for sheds and gates alike, the Kasp 160 series provides high security with extra protection against hacksaw and cropping attacks, whilst a double bolted locking mechanism offers strength to resist torsion and pull attacks, and a 5 pin cylinder with anti-pick mushroom pins to protect against picking.
Always put away tools, equipment and bikes when you aren't using them. Leaving a spade outside, for example, may afford an opportunist criminal a useful tool to force entry into a property.
Make sure the shed door is in good condition. If the wood is rotting, for example, it will be easy enough to break it and enter the shed.
If your shed has a window, make it harder for thieves to find out what's inside by obscuring it.
Use a heavy-duty chain and a padlock to link expensive items together, making them easier to steal. Kasp has a bike lock you could mention here.
For top tips on how to secure your belongings and find your nearest Kasp® stockist, visit www.kaspsecurity.co.uk