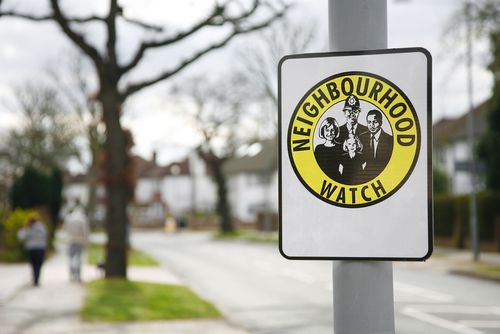 Neighbourhood and Home Watch is the UK's largest voluntary movement, with 173,000 schemes and 7.9 million members.
Neighbourhood and Home Watch Network, England & Wales (NHWN) charity represents all Home Watch and Neighbourhood Watch members across England and Wales, engaging with the Home Office and other partners at a strategic level.
What is Neighbourhood and Home Watch?
The overall aim of the movement is to bring neighbours together to create strong, friendly, active communities where crime and anti-social behavior are less likely to happen, instilling the values that everyone has the right to feel safe where they live.
The first Neighbourhood Watch scheme was started in Mollington, Cheshire in 1982.  Since then, Neighbourhood and Home Watch evolved into a wider regional association and finally, a coordinated national network.
What does the Neighbourhood and Home Watch Network do?
The Neighbourhood and Home Watch schemes provide a central resource for members to help support members to communicate with each other, partners, local authorities and the police.
They provide free tools and resources for members and help identify opportunities such as local, regional and national-level funding, training, peer mentoring, media outlets and community projects and promote safety awareness and community cohesion in partnership with a wide range of other national organisations.