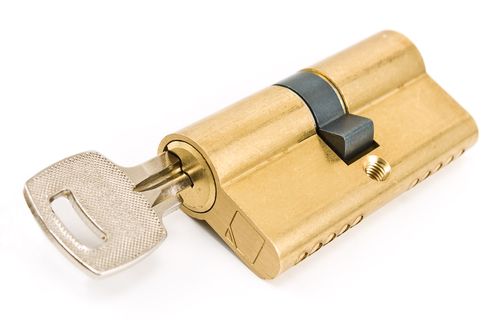 Cylinder Snapping, lock snapping or even the term Lock Bumping is a common method used by burglars to break into a property that is fitted with a euro cylinder, most commonly found PVCu, composite and aluminium doors.
The Method of Lock Snapping – How burglars snap the lock
The method of lock snapping involves breaking the cylinder to manipulate a lock to open.
Whilst most homeowners believe that it is the multi-lock which makes a door secure, it's important to realise that it is the cylinder which operates the door and this is the weakest point, especially if compromised, rendering  the locking points useless.
Lock snapping requires no specialist tools or knowledge
Various Police Forces are warning residents that lock/cylinder snapping is a method of attack which requires no specialist tools or knowledge and as much as 25% of burglaries use lock snapping as a method of entry to a property.
How to Prevent Cylinder Lock Snapping
Homeowners are encouraged to insist on having a quality cylinder fitted at either the time of the doors installation or when replaced.
Sold Secure SS312 Diamond
Sold Secure the security product test house started on work the put together a testing standard for cylinder locks, several years ago. The Sold Secure SS312 Diamond came into force at the end 2010 and is the highest level of approval for locking cylinder.
Fitting the Right Cylinder
OPTION 1
A Sold Secure Diamond approved cylinder (SS312) will help minimise the likelihood of being burgled using this method of lock snapping.
OPTION 2
If a SS312 Diamond cylinder is not used, at a minimum the cylinder should reach at least a 3 star Kitemark standard.
OPTION 3
When fitting a 1 star kitemark cylinder,  2 star kitemark door furniture – handle and cylinder guard, should also be fitted in addition.
Conclusion
Always consult your local Licensed Locksmith when looking to change or replace your doors cylinder lock.
To find your local locksmith click here