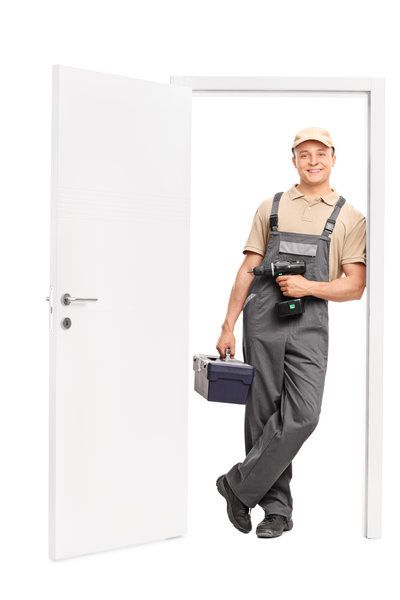 There are several opportunities for both the young and old to become a locksmith and below are a number of options to follow.
Individuals wishing to become a locksmith should possess several fundamental skills, such as; excellent manual dexterity, an interest in mechanical and electronic gadgetry, good communication, maths and possibly some carpentry, which would all be an asset.
Locksmithing is one career that keeps your interest, due to the constant need for CPD (Continued Professional Development), due to the continuous development of new products.
Gaining information about Locksmithing can be done so from a local locksmith, who may be able to offer work as an "apprentice" or by attending a BLI General Locksmithing Course.
How to become a locksmith
The MLA (Master Locksmiths Association) – Apprenticeship Course
Specific developed to help young people become a skill locksmith, the apprenticeship course has been split into five mandatory topics;
Communicate effectively with others
Reducing the risks to health and safety at work
Conduct dynamic risk assessments during the locksmith activities
Key system design and locks assembly
Cut and provide keys
With a further option subject of either;
Prepare and maintain equipment and machines
Meet customers' needs for locksmith information and advice
Maintain security of customers keys and records during locksmith activities
Funding for 16– 18 years is fully funded and for 19+ years the apprenticeship is part funded with 50% employer contribution.
For more information visit why not visit this site below;
www.locksmiths.co.uk/faq/im-interested-in-becoming-a-locksmith-what-should-i-do
What training do you need to become a locksmith?
To become a locksmith there are cerrtain courses and qualifications you'll need to have. For more information, see the links below.
https://nationalcareersservice.direct.gov.uk/advice/planning/jobprofiles/Pages/locksmith.aspx
http://www.thelocksmithtrainingcompany.co.uk/
https://www.uklocksmithsassociation.co.uk/
http://be-a.co.uk/services-trades/locksmith/careers/locksmith/?/locksmith/
http://www.safeandsecurelocksmithcourses.co.uk/